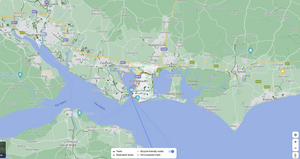 Over 7 miles from shops - Pickup/Delivery
£2500

£25.00
Vat included.
Shipping
- Postage £3.49 for items up to £40, postage free for all orders above £40. (Wheels, bikes, frames and turbo trainers £7.49 postage)
---
---
Pickup and delivery (5km - 10km radius of shop)
Please note only repairs with a minimum total value of £80 will be collected from this area.