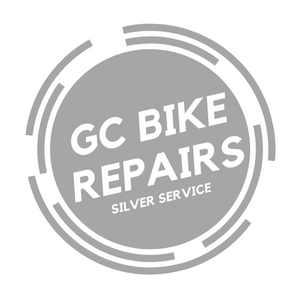 Silver Service
£9000

£90.00
Vat included.
Shipping
- Postage £3.49 for items up to £40, postage free for all orders above £40. (Wheels, bikes, frames and turbo trainers £7.49 postage)
---
---
The GC Bike Repairs SIlver Service is a more in depth service than our bronze service (
details here
) but follows the same stringent checks and adjustments.
In addition to the general check over and maintenance of our bronze service we will also grease cables, grease headset bearings and adjust bottom brackets.
Wheel and tyres are trued and running smoothly - wheels will be trued on a wheel jig as required.
All bike nuts and bolts are tightened to manufacturers tolerances.
Brakes will be adjusted to optimum performance - cables will be greased.
Gear will be adjusted to index correctly - cables will be greased and cables end caps replaced if missing.
Chain and freewheel will be checked for wear and run through a chain bath degrease and re-lubed.
If any parts additional to the service are required we will contact you to get approval prior to fitting.
Once all check and adjustmens are complete a full safety check and road test will be completed to ensure everything is working well.
3 Hours
To book a service or repair you can either:-
Email office@gcbikerepairs.com
Call us on 02393 552660