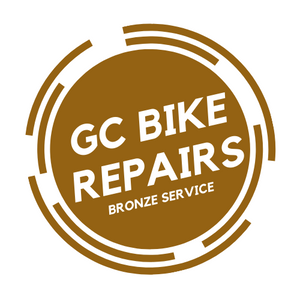 Bronze Service
£6000

£60.00
Vat included.
Shipping
- Postage £3.49 for items up to £40, postage free for all orders above £40. (Wheels, bikes, frames and turbo trainers £7.49 postage)
---
---
The GC Bike Repairs Bronze service is our pit stop service for regular cyclists who like to keep their bike in running condition.

After an initial assessment we will work thoroughly through the bike and perform the following checks:

Wheel and tyres are trued and running smoothly

All bike nuts and bolts are tightened to manufacturers tolerances.

Brakes will be adjusted to optimum performance.

Gears will be adjusted to index correctly

Chain and freewheel will be checked for wear.

If any parts additional to the service are required we will contact you to get approval prior to fitting.

Once all check and adjustments are complete a full safety check and road test will be completed to ensure everything is working well.
1hr